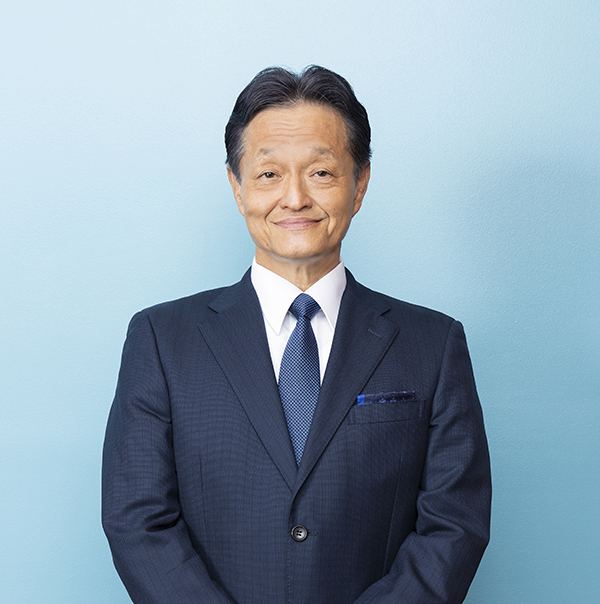 We would like to express our appreciation to you, our shareholders and investors, for your continued support.
Based on our vision, "As a business-creating trading company, we provide original services in niche fields globally to make a social contribution," our group has steadily carried out the measures of our "mid-term management plan (2018-2020)," and has worked on strengthening our revenue base and improving our financial standing.
As a result of this, in Fiscal 2020, the final year of the plan, we have achieved our revised targets for business performance (announcement on August 3, 2020 of net sales of ¥110,000 million, operating profit of ¥2,100 million, ordinary profit of ¥2,000 million, and profit attributable to owners of parent of ¥1,300 million), and have reached a new record high for net profit after tax.
As for our next mid-term management plan, there are no signs that the situation regarding the infectious disease COVID-19 is coming to an end, and the impact that COVID-19 will have on the economy in the future is still uncertain, so we are putting off formulating the plan for one year. In light of this, we will make the plan a three-year plan with Fiscal 2022 as its first year, and we will formulate it during Fiscal 2021 while closely monitoring the impacts of infectious diseases.
In the new mid-term management plan, we will follow the four basic policies of the previous mid-term management plan: (i) thoroughly strengthening earning power worldwide, (ii) cultivating business models led by our company, (iii) installing management resources in key businesses and new businesses, and (iv) strengthening group collaboration. At the same time, we will aim for the further "evolution and growth" of our group by viewing the changes to the environment following the end of the current situation regarding infectious diseases as opportunities for us to adjust and renew our business portfolio, and we will incorporate measures for the cultivation and expansion of our businesses in the fields of "environment," "life & health," and "energy." We will announce the new mid-term management plan once it has been formulated.
As for our return to shareholders, in June of this year, we paid a dividend per share of ¥30 for the Fiscal 2020 dividend. The dividend for Fiscal 2021 is set to be ¥62, with marking the sixth consecutive year of a dividend increase.
We hope to receive your ongoing support and encouragement in the future.